Rolls-Royce Menu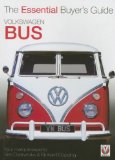 Volkswagen Books
VW Classics: Manuals, Technical and History

Ephemera


Rolls-Royce '20/25' mascot


Rolls Royce Phantom III and Wraith Kneeling Lady Mascot




Tools from an Edwardian Rolls-Royce

"In 1920 I had occasion to meet George Bernard Shaw, he was in my locality I was working in my garage in Barborne between St. George Lane and St. George's Square when a very smartly dressed chauffeur entered and ask if I could help him. He had a very important passenger in his car and it had broken down. I said I would have a look, when I got outside I saw a Rolls Royce. I said that no one other than a Rolls Royce mechanic could even pick up the bonnet, he say I will pick up if you think you could help. He did and I found that it was no spark. I then removed the magneto end cap to find the pin holding the contact points had come out. I put the points in the right place and fitted the pin back he then pushed the impulse starter button and it burst in to life, then a elderly man with a long grey beard got out and pressed a gold sovereign in to my hand, and thank me, I realised that gentleman was in fact George Bernard Shaw."
From http://www.vale-onslow.co.uk/LVO_3.htm

Brough Superior

The "Rolls-Royce" of Motorcycles
T.E. Lawrence, a great proponent of the Rolls-Royce marque, was alsoa magnificent motorcyclist. He owned a succession of Brough Superiors andtravelled at speed over distances which in this day and age seem quiterespectable, but in the 1920's & 30's were little short of incredible.