Historic Hotel Corones
Charleville's Leading Hotel

---

History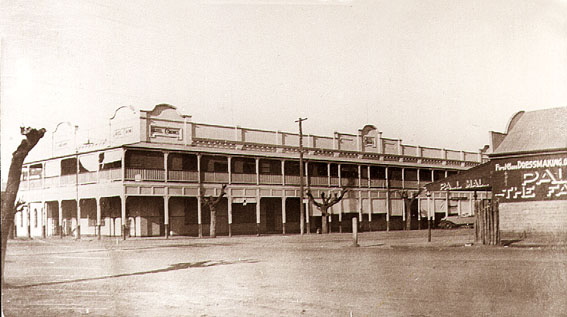 In 1907 Harry Corones and his young cousin Jimmy left the Greek island of Kythera to seek fame and fortune in Australia. By 1909 they had worked their way north to Charleville in Western Queensland. Marriage to Effie, one of six daughters of the Greek Priest of Sydney followed, and by 1924 together they set about creating a legend - the Hotel Corones.

Completed in 1929, Corones became the hub of a glittering social scene, where guests dressed in Paris gowns, danced to the strains of imported orchestras and savoured an international cuisine prepared by the finest chefs.

Harry became "Poppa", the genial host to dignitaries as diverse as Amy Johnson, the Duke and Duchess of Glouchester, Gracie Fields, Johnnie O'Keefe, Gough Whitlam, Princess Alexandra and Bryan Brown. Effie, gentle and refined, was mother to Peter, George, Alick, Nita and Nina and "Nanna" to everyone else.

The legend lives on. Guests today are still enjoying the elegance and comfort, quality and service that was Poppa's dream.
"The climate of Charleville demands special attention to sleeping accomodation, and this fact was taken into consideration when the bedrooms were being built. Every room, double and single, opens with double doors on to a spacious balcony, and the larger rooms have windows as well.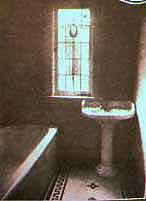 The rooms are furnished throughout in maple or sycamore, with spacious wardrobes, large mirrors, and writing tables. Soft, deep-piled carpets tone harmoniously with the furnishings, and from each double room one enters a luxurious private bath-room, mosiac floored, the walls tiled in shades agreeing with the colouring of the furniture and furnishings of the bedroom attached, where one may enjoy the delights of either a hot or cold bath. Naturally, hot bore water is laid on in all those rooms, where scrupulous cleanliness is the keynote."

... Extract from the original Souvenir Booklet circa 1929.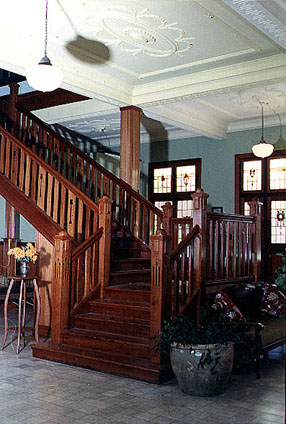 When I came with my husband and eight children to Charleville and the Hotel Corones in 1985, only the shadows of its former beauty remained. At that time tourists wanting to see the Outback were practically non-existent, but I felt instinctively that one day in the future, people would come to Charelville just to see Poppa's Hotel Corones.

We settled in, tidied up the essentials, added motel rooms and then in 1990 Charleville made news around Australia with a flood which devastated the town and surrounding district. But the flood put Charleville on the map and skilled trades people poured into the town, painters, carpenters, plumbers and importantly - furniture restorers! We decided to strip back a few doors (where to begin when the buiding occupies a whole block?) That was 1992 and as any owner of an old home will understand, restoration leads one on and on!

Now it's 1996 and we read our bible, the visitors book nightly and comments such as "Historic Treasure" and "Lovely Hotel - so glad we found it", continue to spur us on.

I believe that Poppa's dream was to create for his guests a unique experience of Western Queensland, and so we are in our own way following Poppa.

- Fran Harding, October, 1996